6518997a15a54
Procemsa has an integrated quality system that guarantees all stages of development, production and packaging of its products.
Manufacturing plant of the FDA website - registration n ° 15721871314
Manufacturing plant recognition by the competent MOH of Canada, UAE, Kuwait, Oman, Qatar, Iraq, Iran, Israel, Algeria, Benin, Jordan, Sudan, Lebanon, Yemen, Bahrain
Our company is registered on Sedex platform (www.sedex.com), in which the Customers can find our self-assessment about our policies about the Quality Environmental, Safety and Ethical system.
Procemsa can deal with the HALAL and BIOLOGIC certification for single products.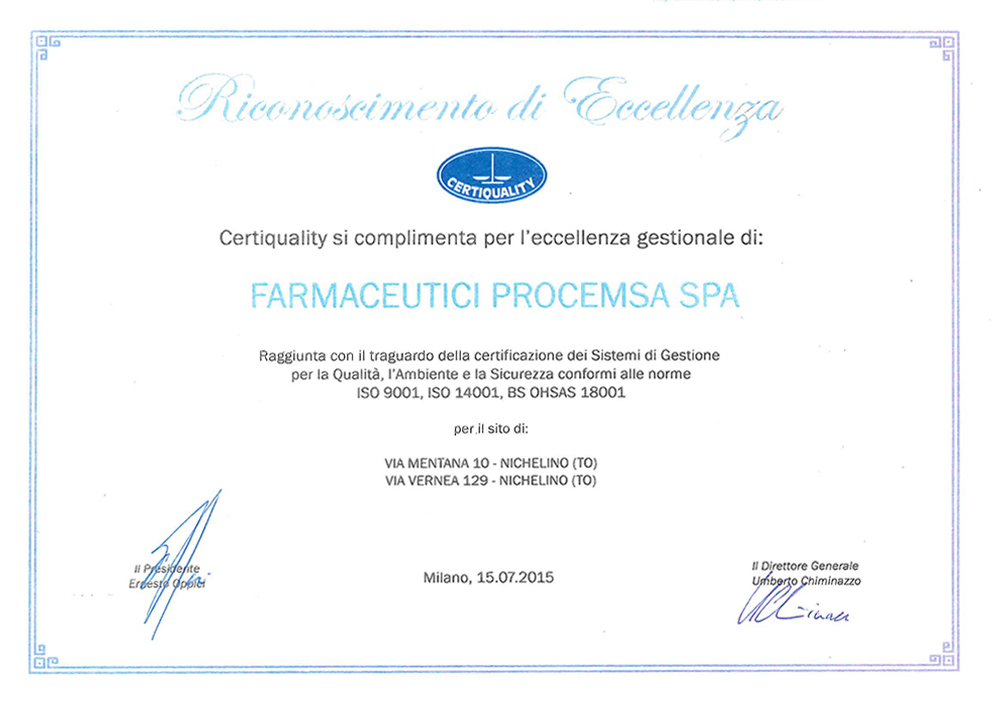 ENVIROMENTAL POLICY
Efficient use of energy resources, through projects for the optimization of production and periodic and digitalized consumption monitoring
Procemsa is ISO 14001 certified on environmental protection.